Easy Estimate Form or Call Us: ‪(480) 500-1678‬‬
Call and one of our Reps will be happy to do the form for you and answer questions.
We Love Answering Questions!
Drop us a line and we can get you a free estimate quickly. A short phone call and we will be able to give you a few options for redoing your counters, tables, poolside bars, patio furniture, fireplace stone and many other surfaces. Home, Businesses or Restaurants. 
Our goal is to be in and out and fast as possible so as to minimize our footprint at your location and to not disrupt your daily routine. We build you a new counter at our factory and deliver the finished counter with a quick install. 
Please note that these are EPOXY COUNTERTOPS, each one is unique. Any samples or mockups will vary from the final installation. Epoxy countertops have imperfections like many natural stone does, although we strive to create the smoothest finish possible some imperfections may exists. Ask us to stop by with samples.
Get in Touch
Counter Intelligence
1120 W Alameda Dr
Suite # 1
Tempe, AZ 85282
Stop By and See our Samples Showroom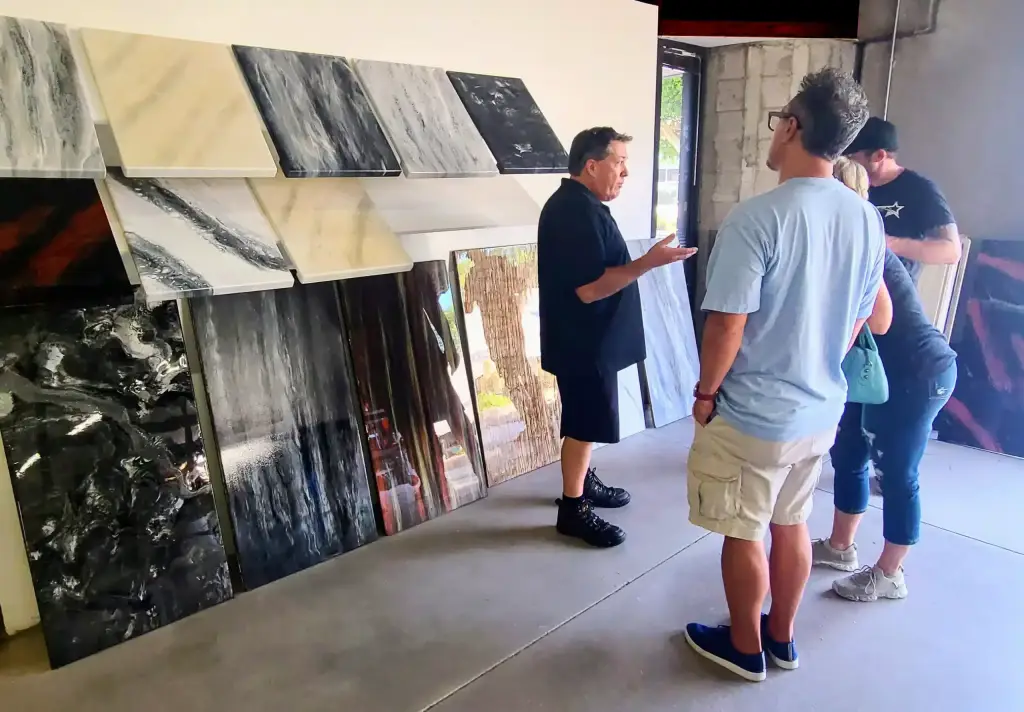 Get a closeup look at actual samples and an explanation of the process.